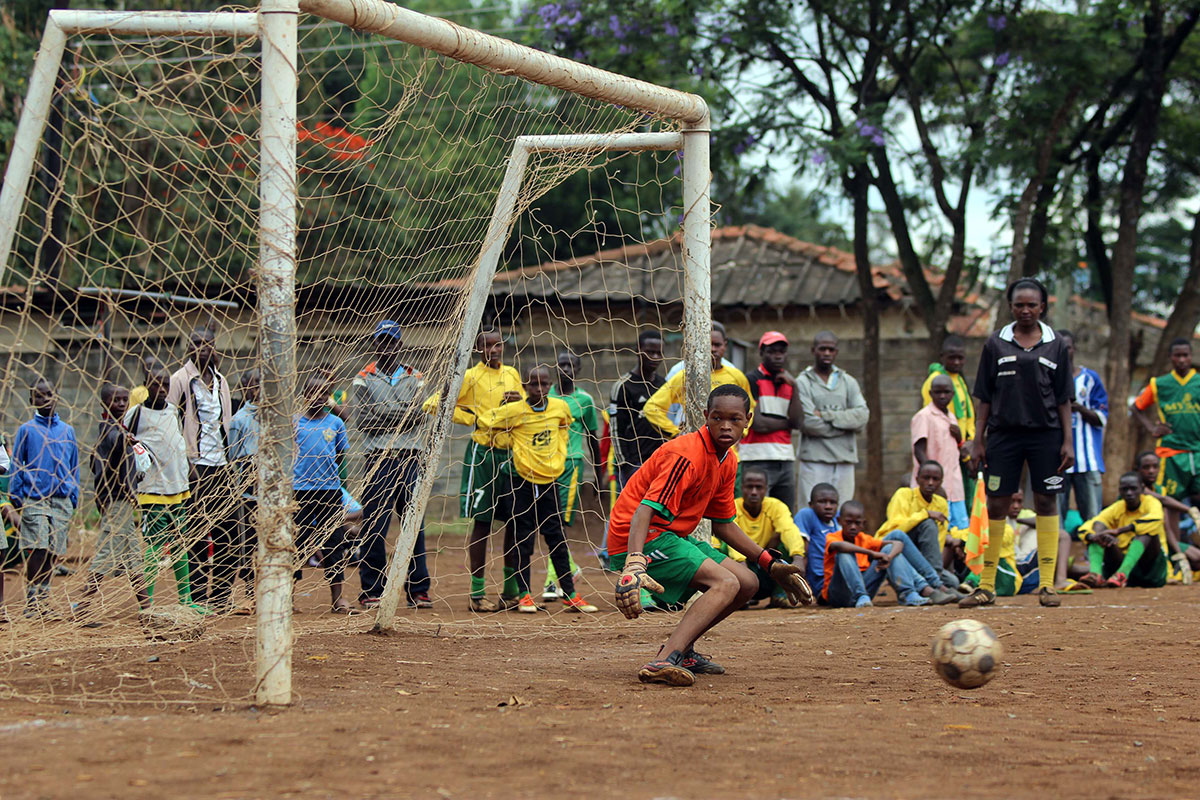 Boys & Girls Sports Program
MYSA pioneered the use of football as a tool to encourage co-operation, raise self-esteem and promote physical and environmental health amongst the young people in the Mathare slums and its environs. Although the organisation has grown and expanded its activities, sport is still very much at the heart of MYSA and its programming.
In order to become a member of MYSA, each young person has to be a registered member of one of the sports teams. This qualifies them to participate in the organisation's other activities and projects.
Today MYSA boasts 1,200 teams in 149 different football leagues and on average, there are over 10,000 matches played each year. Despite this strong preference for football, the organisation has also started to offer other sporting activities to broaden its membership and develop the extent of its reach such as table tennis and badminton.