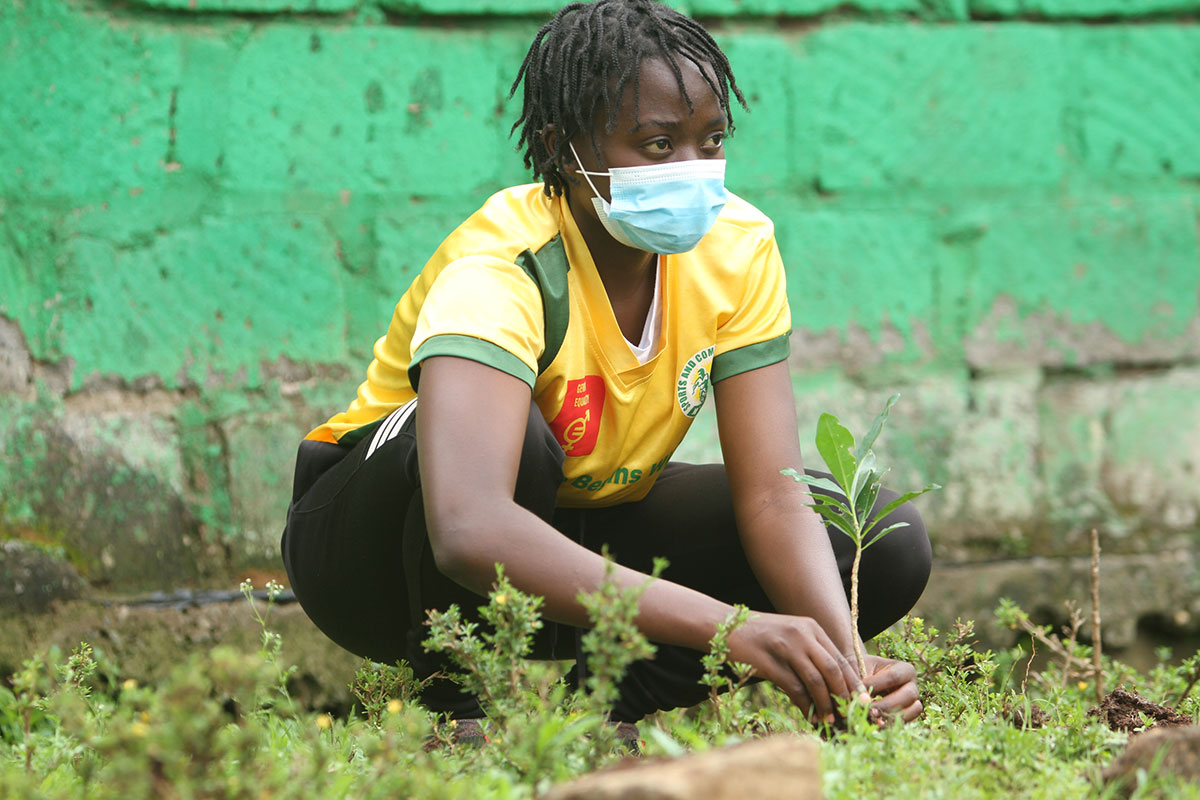 Environment Plus Program
MYSA's catchment areas are densely populated and the majority of the people are so poor that they have little or nothing to take care of their families. Most live in shacks surrounded by uncollected garbage and human waste and blocked drainages are common problem.
IAll this contributes to the spread of chronic diseases such as malaria, cholera, tuberculosis (TB) and dysentery which are major causes of disability and even death.
In addition to playing matches every weekend, the MYSA teams undertake garbage clean-up and tree planting activities. Teams earn six league points for each completed clean-up activity and an individual member earns two points.
Moreover, the program create awareness on environmental conservation in order to make sure that the community living in Mathare and neighbouring slums are aware of the importance of environmental conservation.